Le Museol Beauty Collagen & Biotin Dietary Liquid Blend
Regular price
$26.90 USD
Sale price
$26.90 USD
Unit price
per
Sale
Sold out
Unlock the transformative power of beauty sleep with Le Museol natural sublingual liquid!
Our scientifically formulated liquid blend of collagen and biotin helps you revealing healthy, glowing skin, strong hair, and beautiful nails. Improve skin hydration and elasticity while preventing fine lines, and wake up to a more youthful appearance. Experience the difference with Le Museol "Beauty Sleep" – because you deserve it!
Share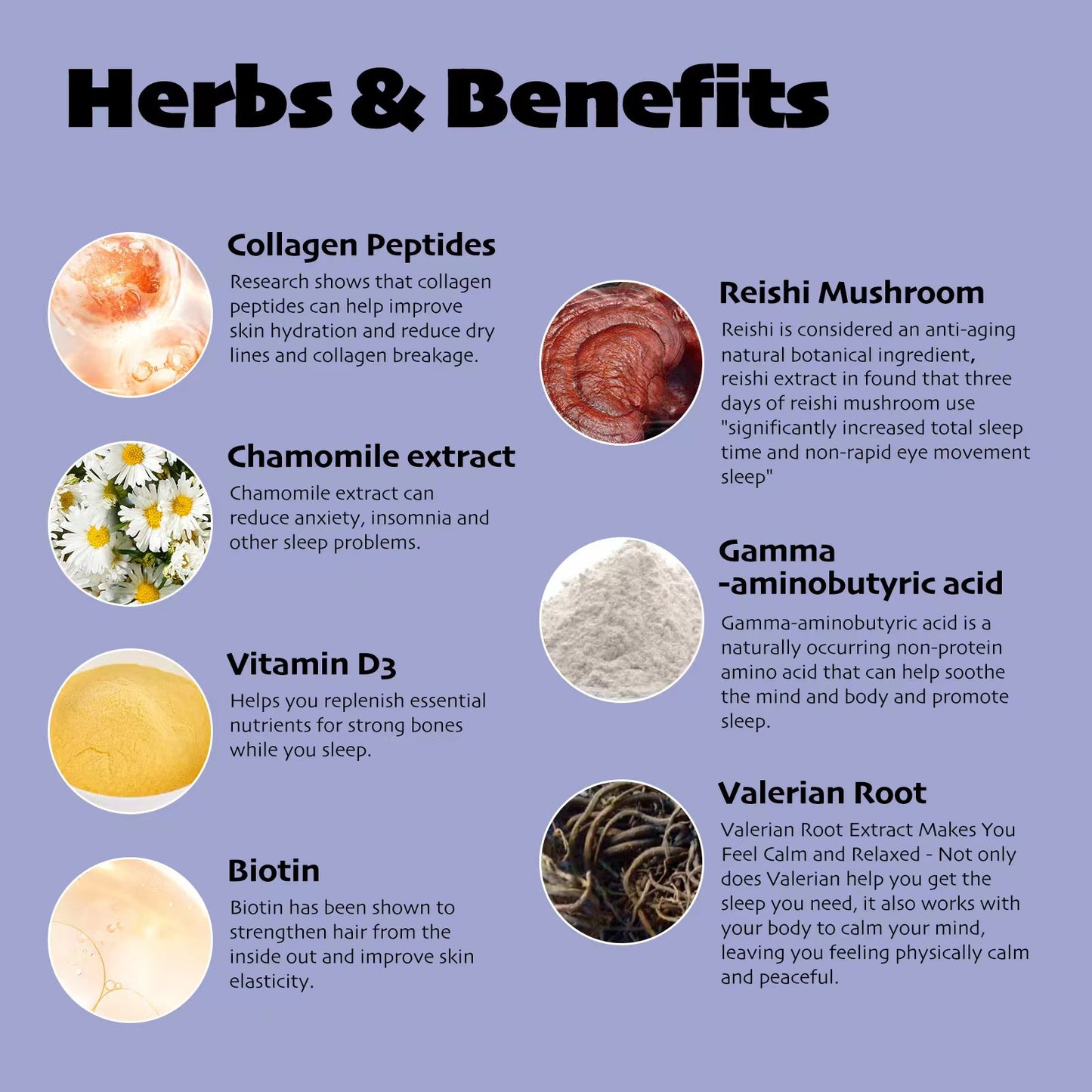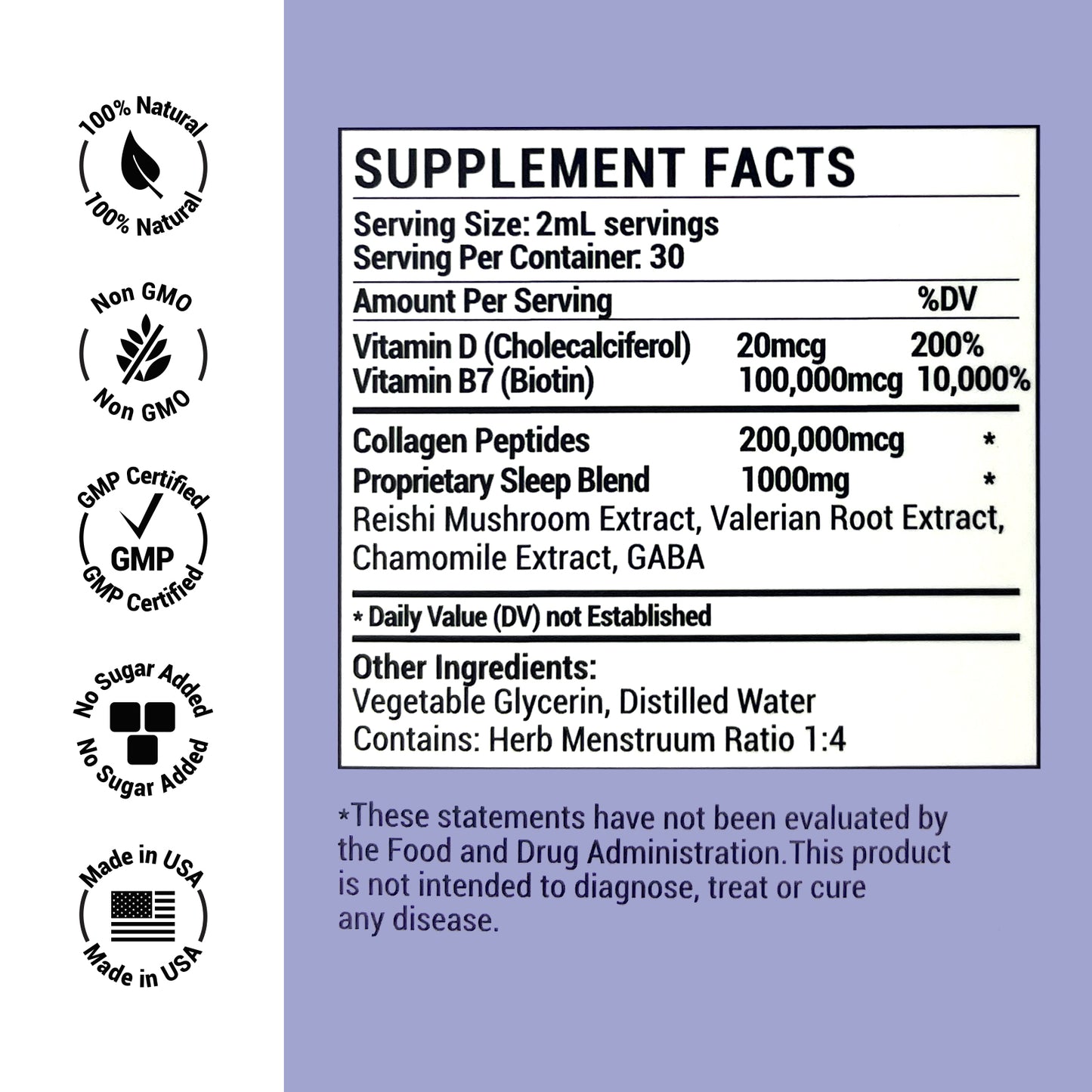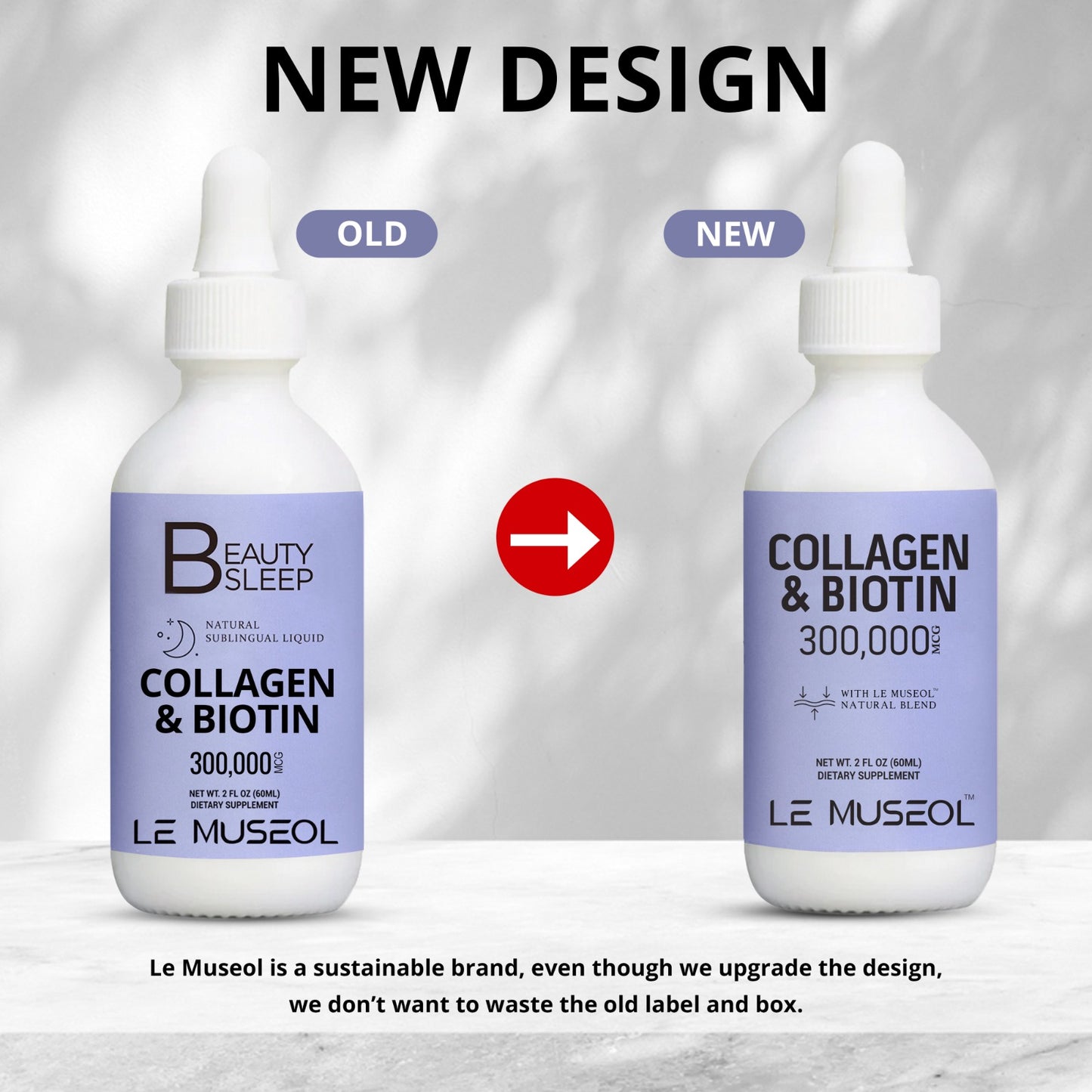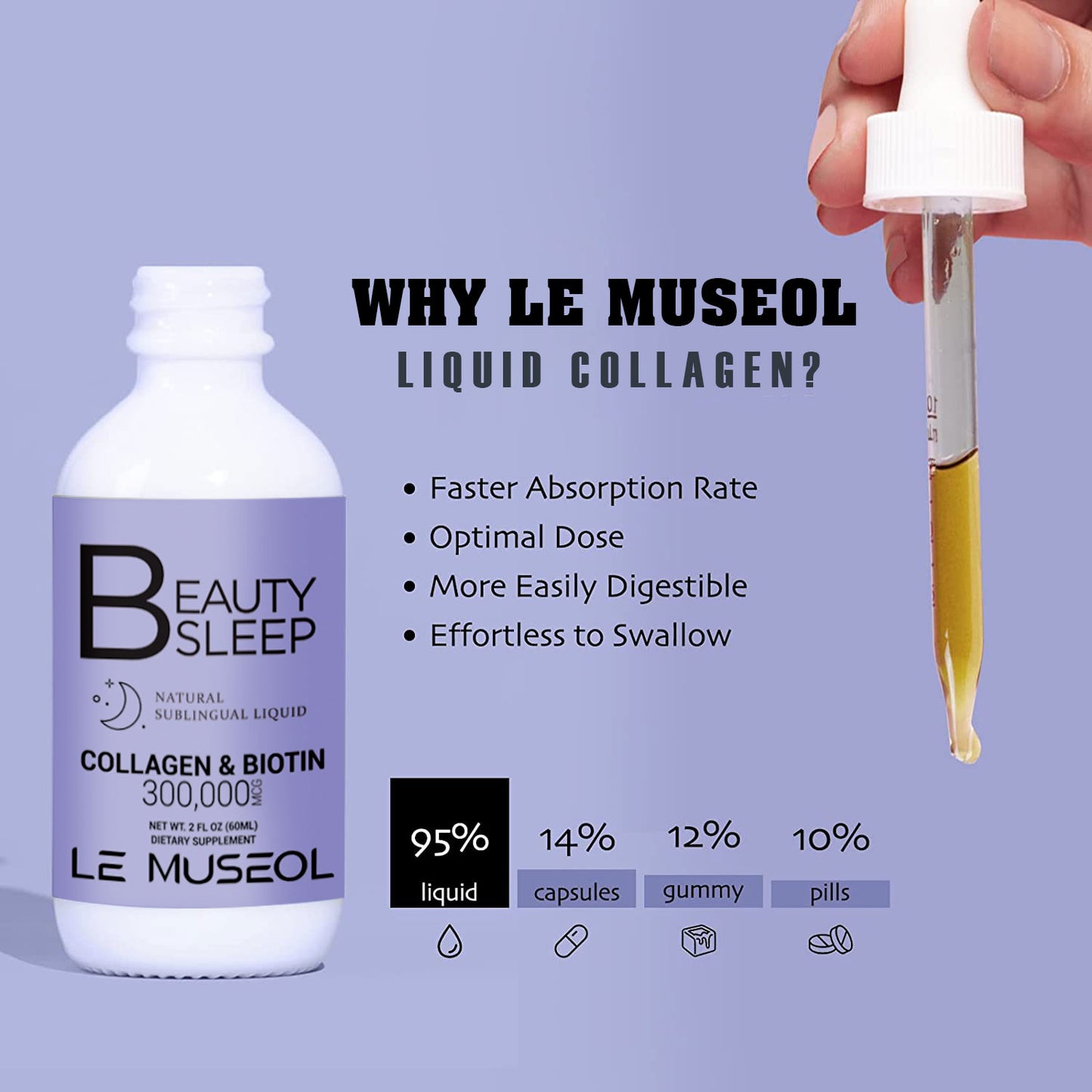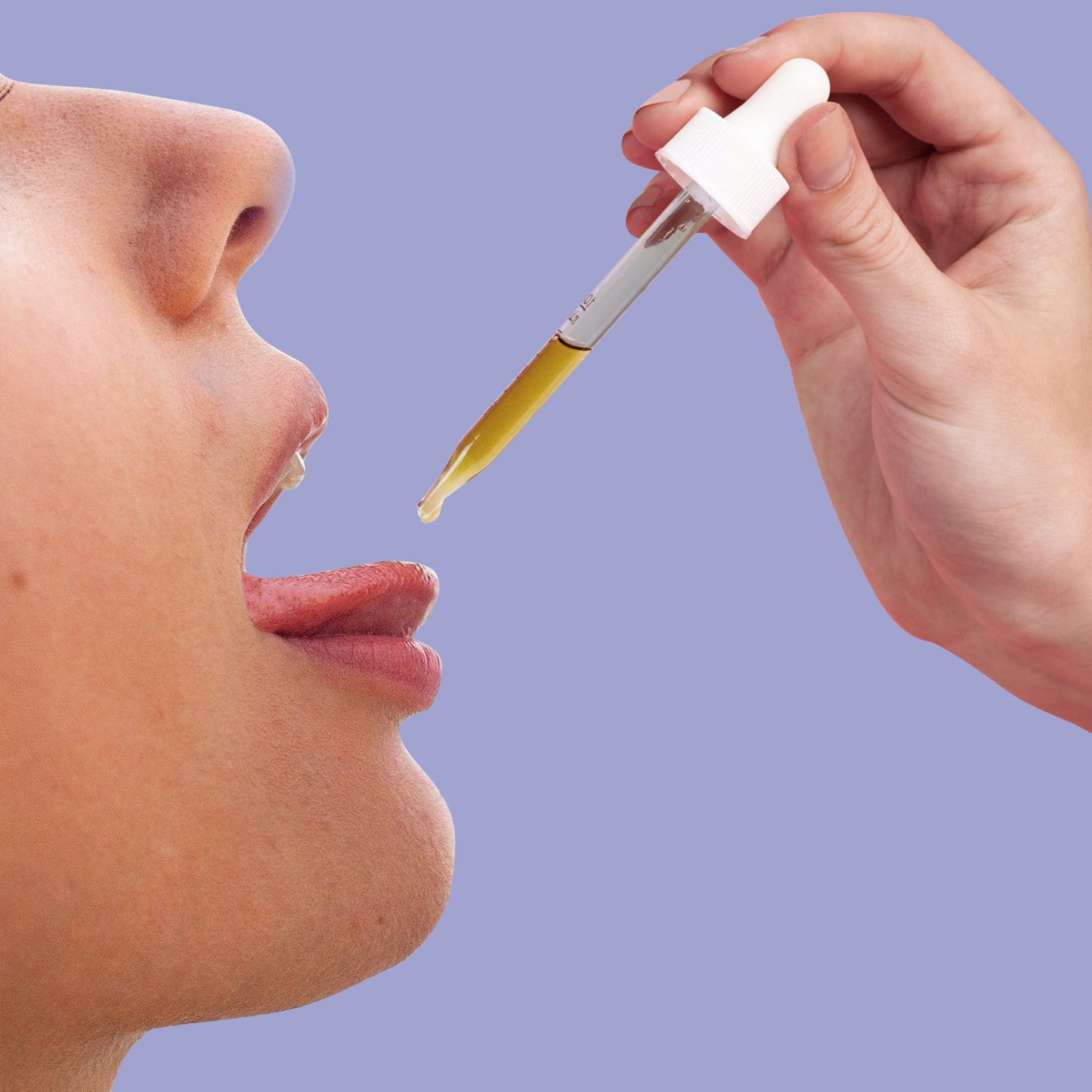 I Can't Sleep Without It
Please, please make more of this terrific product! I'm not sleeping since I ran out and I'm getting very crabby! I've had sleep issues most of my adult life, but you created my miracle cure!! Please replenish your stock soon, before I alienate everyone I love!!
My Beauty Sleep Go To
I began having sleep issues after menopause & came across this. It seemed too good to believe but I'm now on my 2nd bottle. I don't take it every night but on those nights when I struggle to drift off. I wake up feeling refreshed & not hung over. My skin has improved & hair looks thicker & more shine.
Highly recommend this!
My hair is growing like a WEED
First picture in blue was 2 1/2 months ago when I started taking the biotin. I take 1 full dropper a day! Never going to stop.
Recommended daily use
I haven't noticed much hair growth but my skin has a nice glow and hair as well is shiny and looks healthy
DESCRIPTION:

WHAT IS IT: LE MUSEOL "Beauty Sleep" natural sublingual liquid has been scientifically formulated to encourage sleep and promote healthy skin gradually. You'll sleep better, feel better and look better.

DESIGNED FOR:

- Skin looks dull

- Hair loss

- Weak nail

- Who wants easy yet effective way

KEY BENEFITS:

- Improve skin hydration & elasticity and prevent the appearance of dry lines for a plump skin

- Promote healthy skin, hair, and nails. 

KEY INGREDIENTS:

- Collagen peptides in the form of hydrolyzed collagen for hydrated skin and aging prevention

- Biotin, also known as vitamin B7, can promote healthy skin, hair, and nails

- Reishi (Ganoderma Lingzhi) is a medicinal mushroom of immortality that has been used for thousands of years in ancient medicine and backs by thousands of traditional clinical trials, helps to increase NREM sleep (non-rapid eye movement), fight fatigue, improve skin health, and stimulates the immune response.

- Gamma-aminobutyric acid (GABA) is a naturally occurring non-protein amino acid that can help soothe the mind and body and promote sleep.

- Chamomile extract can reduce anxiety, insomnia and other sleep problems.

- Valerian Root Extract makes you feel calm and relaxed.
WHAT ELSE YOU NEED TO KNOW:

The natural sweetness of the taste comes from vegetable glycerin in the formula. Vegan, Non-GMO, Gluten-free, no added sugar, no artificial colors and flavors.

*These statements have not been evaluated by the Food an Drug Administration. This product is not intended to diagnose, treat, cure or prevent any disease. 


INGREDIENTS

Collagen Peptides, Vitamin B7 (Biotin), Vitamin D, Reishi Mushroom Extract, Valerian Root Extract, Chamomile Extract, GABA

*The vegetable glycerin we use is derived from non-gmo palms and has a naturally sweet taste.

HOW TO USE

Shake well. Take 2ml per day. Place the liquid under the tongue and hold for 15-30 seconds before swallowing. Suggest to take before bed for better results.

*Take only as directed. If you experience any adverse symptoms after use, please discontinue use and consult your doctor. This product is not intended for pregnant or lactating mothers.