Le Museol Day Cleanse Vegan Blend Liquid of Chaga Mushroom and Turmeric
Regular price
$24.50 USD
Sale price
$9.90 USD
Unit price
per
Sale
Sold out
Share
Fortified with chaga mushroom extract, turmeric extract, organic matcha green tea extract, chlorophyll, and ginger root extract
Le Museol DETOX GUT is a vegan liquid supplement that support to clear your skin and cleanse your body.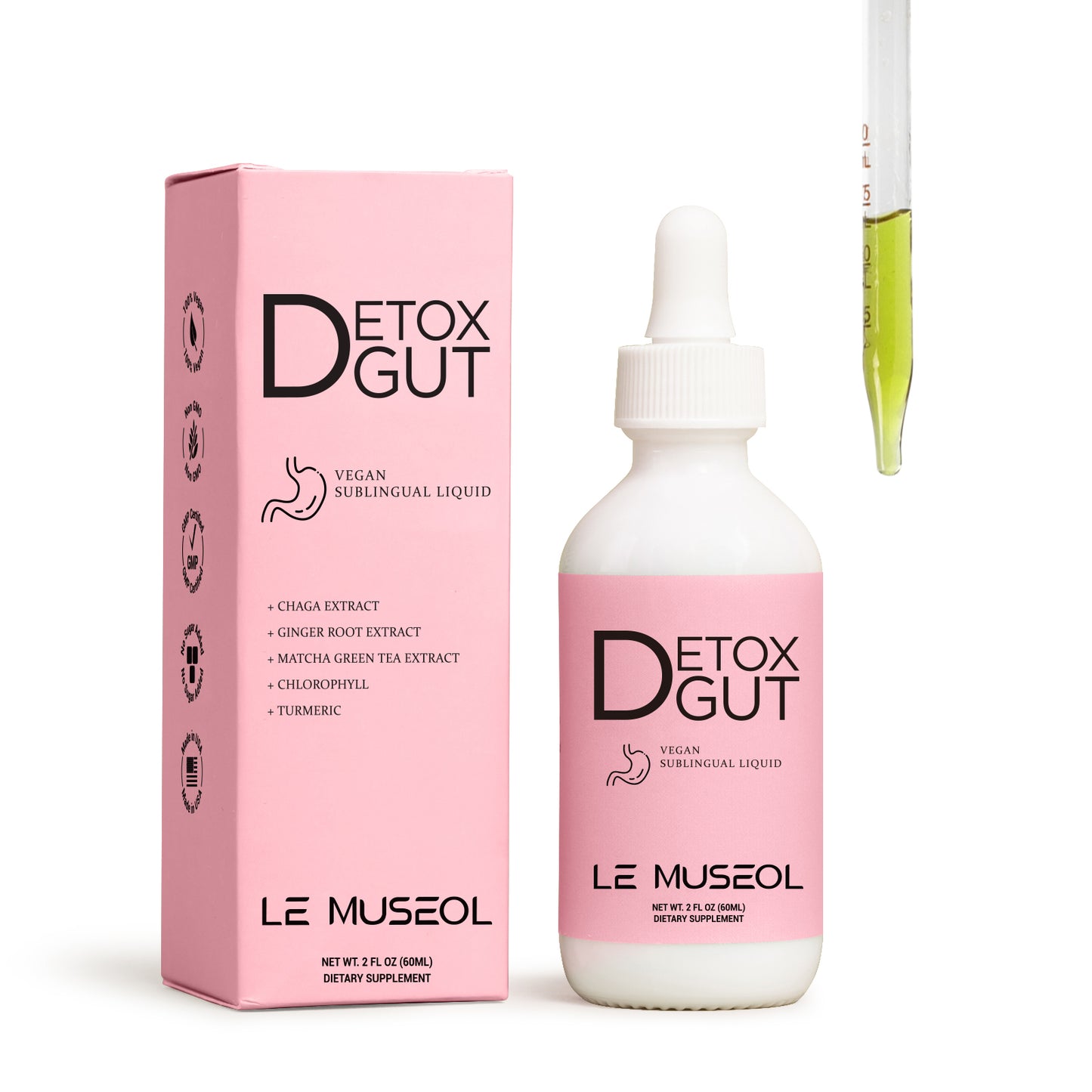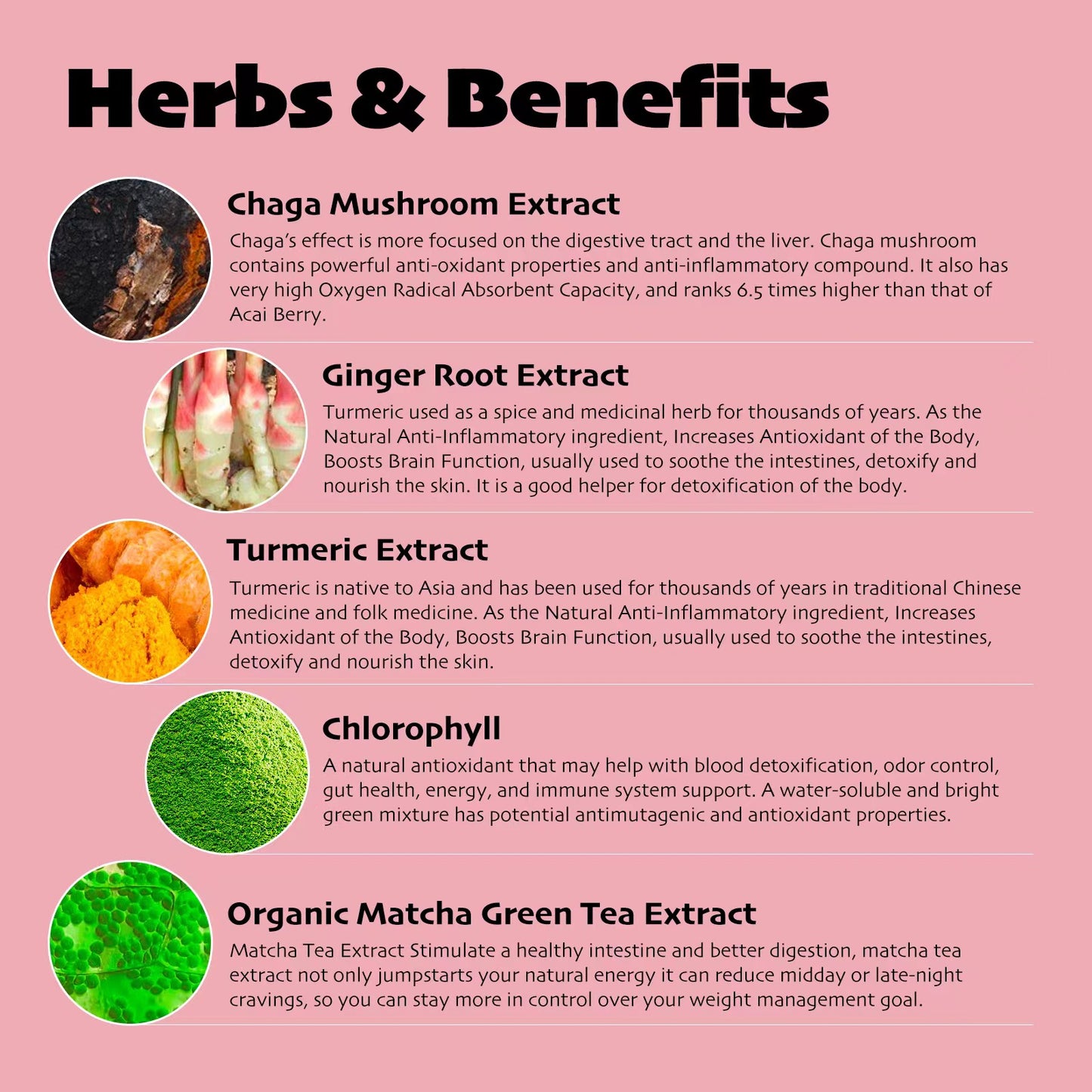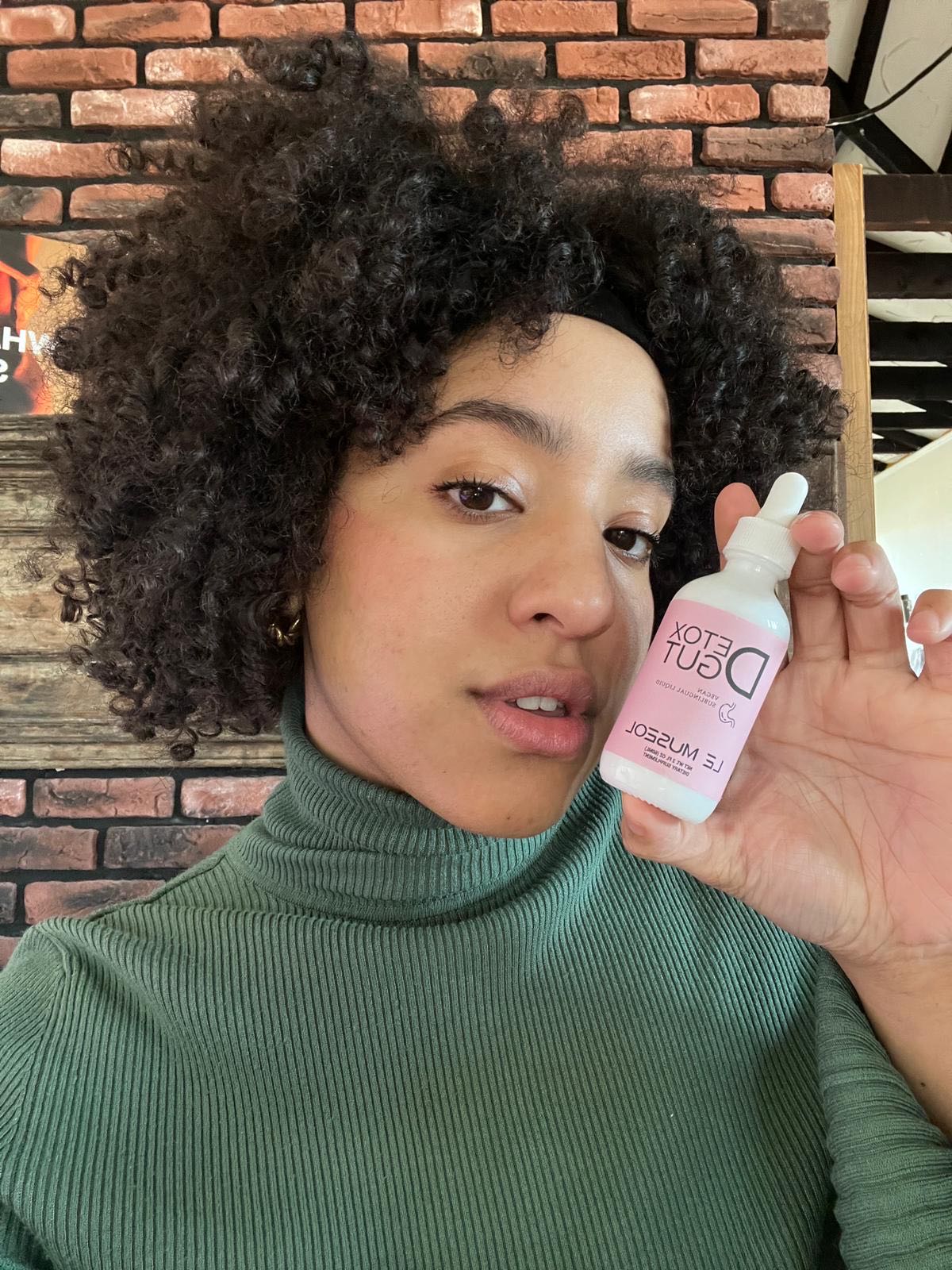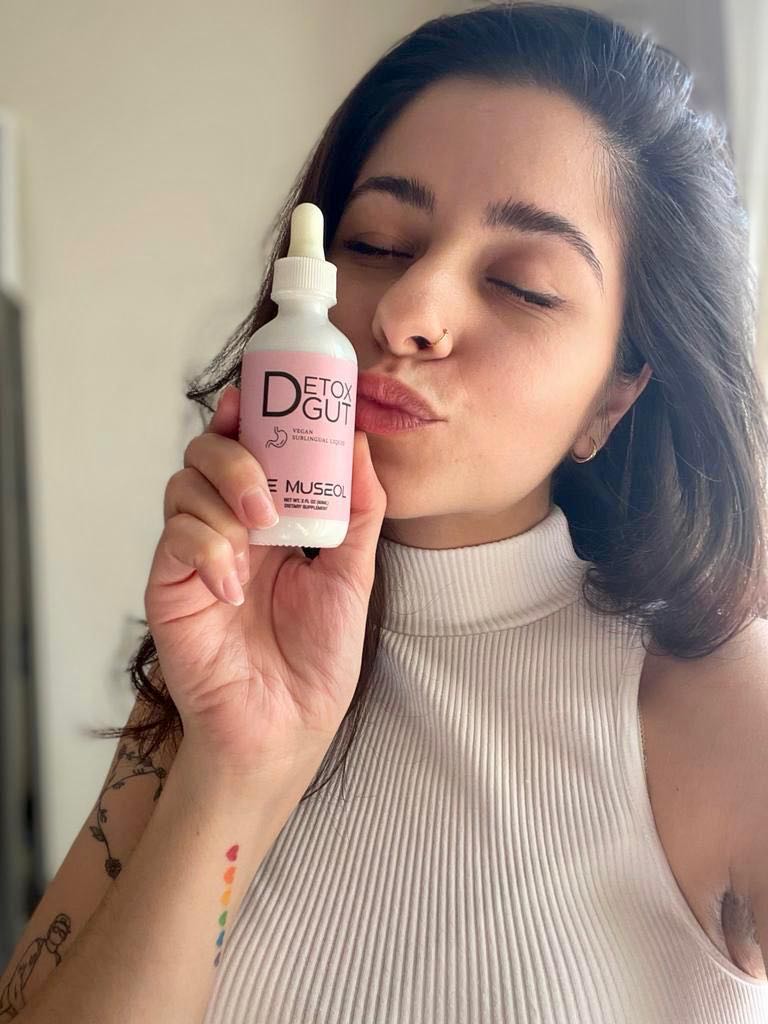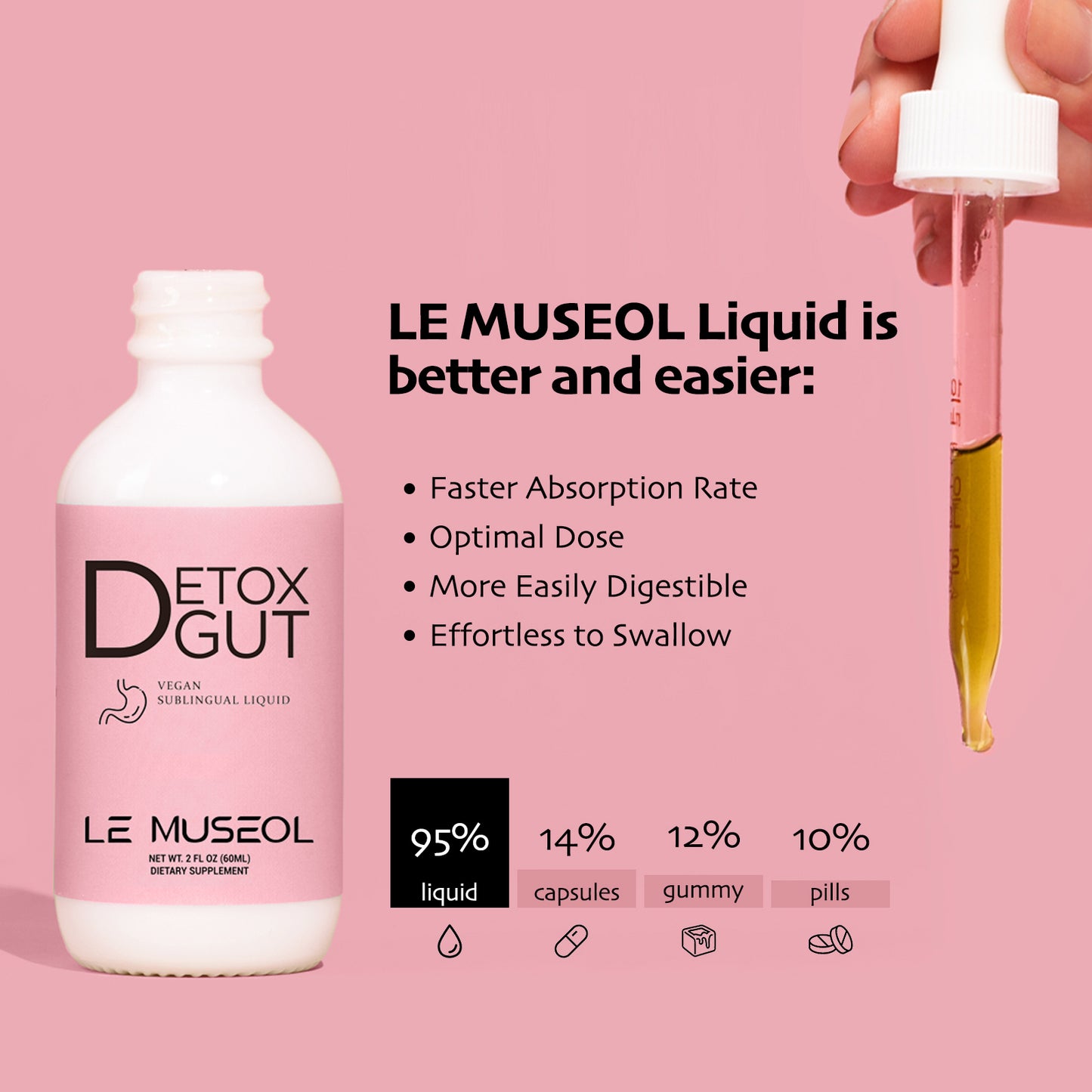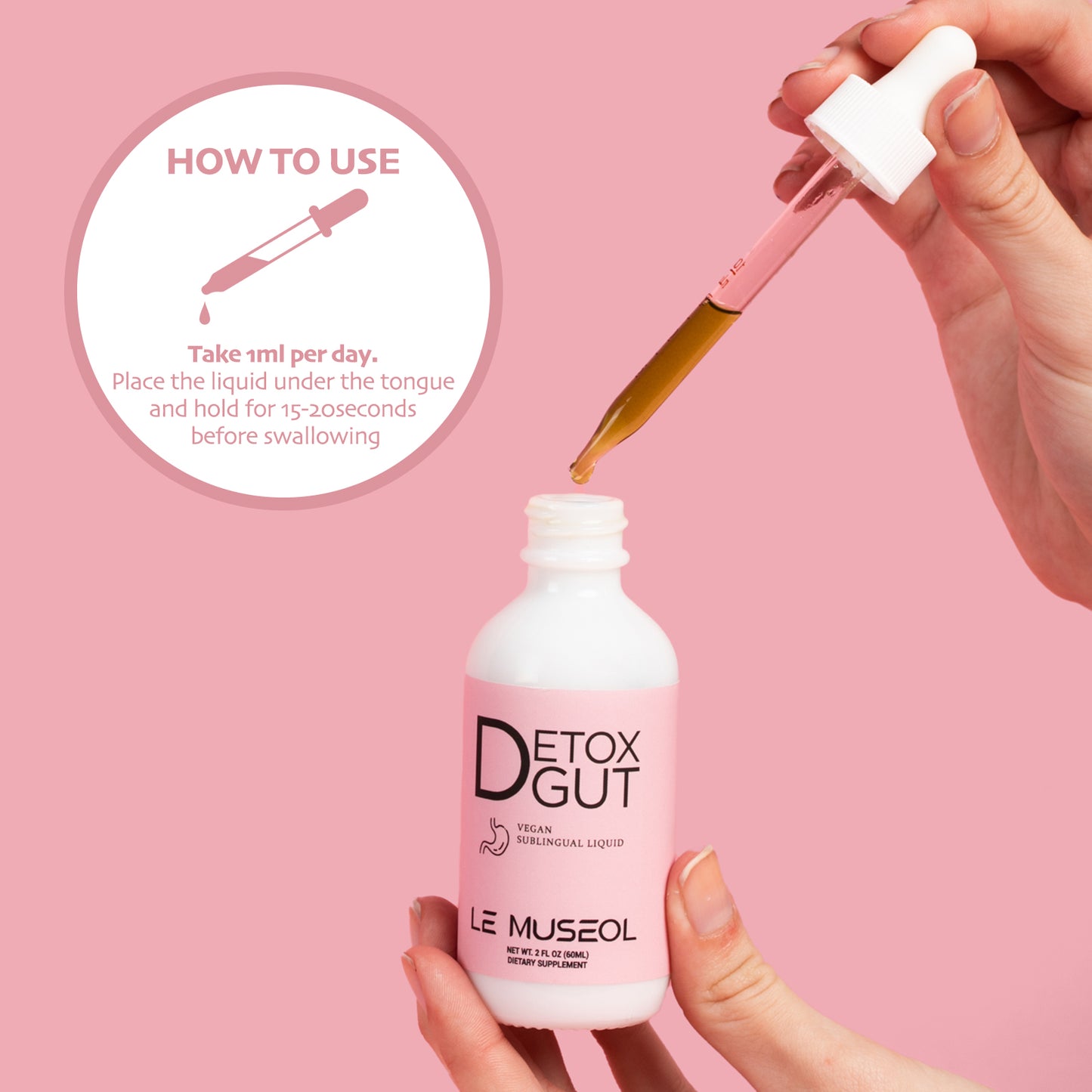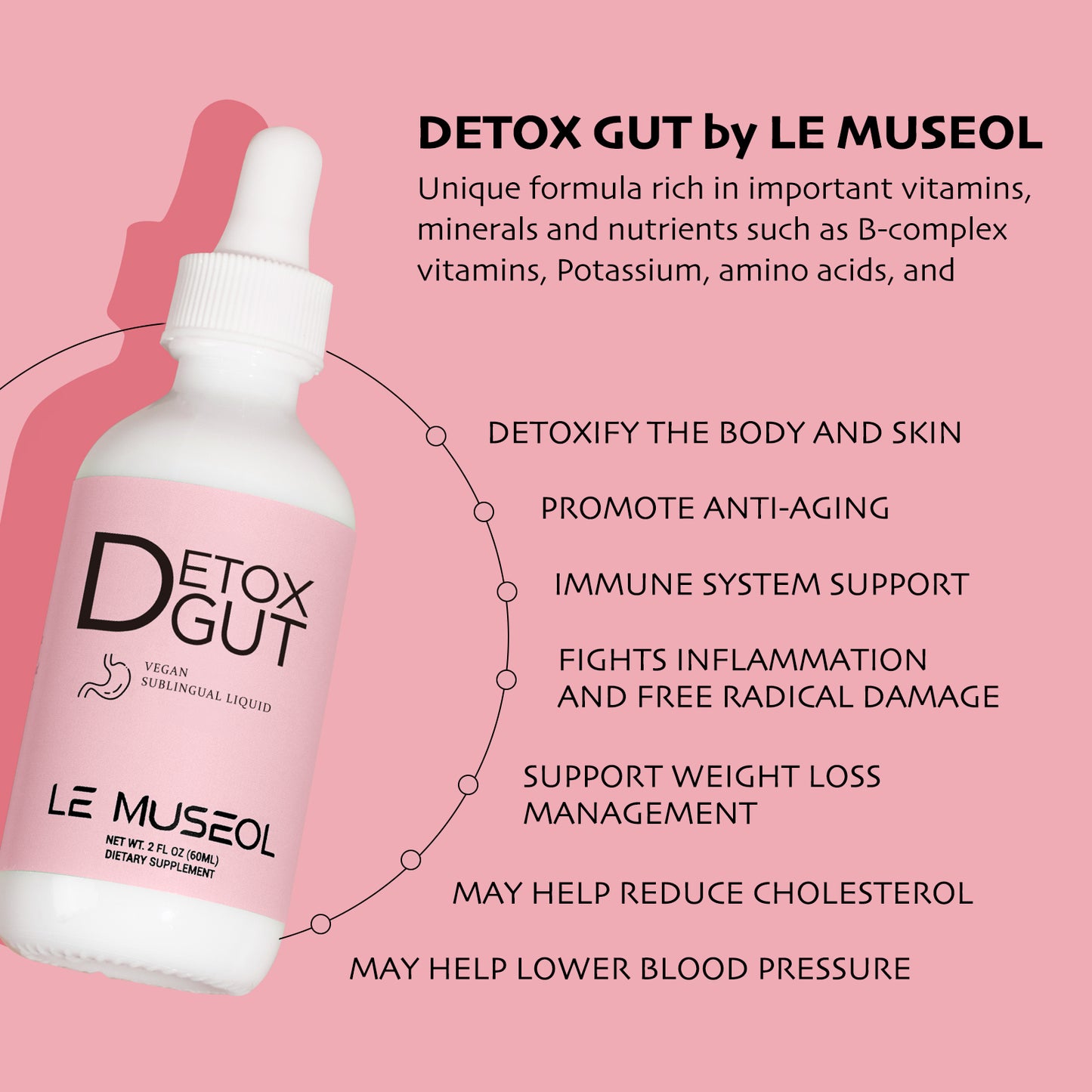 Stop my bloating
I'm delighted to have come across this product! Before, I used to suffer from stomach discomfort after consuming pizza and ice cream. But ever since trying this product, I have been able to avoid bloating and relish these foods without any inconvenience. Additionally, I have noticed a decrease in acne on my skin, which I believe could be attributed to this product as well.
I'm so glad that I Google this information . It has helped me so much . I have much more energy,clarity,far less health complaints by me about myself .
must have
I've STRUGGLED for years with bad acne, I went to doctor after doctor and nothing helped. I saw my manager taking these and read the reviews on it helping with ance so I tried and what a difference in 2 weeks!!!!!! I will forever take Detox Gut. I love love love it.
Heard really amazing things about product
I've only been taking them for a couple weeks, but I do think they do there job, and I think it's currently clearing my skin 😍💖
DESCRIPTION

WHAT IS IT: LE MUSEOL's specially developed formula, through a powerful antioxidant system, soothes the intestines, detoxifies the skin, and stimulates a healthy intestinal balance to help you stay away from the temptation of food.

DESIGNED FOR:

- Skin often has acne*

- Abdominal bloating*

- Craving food*

KEY BENEFITS:
-Promote healthy digestion, ease hormonal or food-related discomfort*

-Clean the unhealthy toxins and other impurities from your body system promptly and enhance immunity support*
KEY INGREDIENTS:

-Chaga Mushroom Extract: helps to stimulate bile production for better fat digestion. It's also full of essential minerals and vitamins your body needs, including
zinc, manganese, iron, potassium, magnesium, amino acids, B-complex vitamins,
calcium, vitamin D, and fiber. *

-Ginger Root Extract: supports digestive health and comfort.
-Matcha Green Tea Extract: provides energy and curbing cravings, helps burn fat by increasing metabolism. *
-Chlorophyll: Chlorophyll is an
anti-inflammatory ingredient that help relieve constipation, stop gas, control body odor, and decrease bloating fast.
-Turmeric: Packed with strong
anti-inflammatory and antioxidant qualities that help to nourish and detoxify body and skin.
WHAT ELSE YOU NEED TO KNOW:

The natural sweetness of the taste comes from vegetable glycerin in the formula. Vegan, Non-GMO, Gluten-free, no added sugar, no artificial colors and flavors.

*These statements have not been evaluated by the Food an
Drug Administration. This product is not intended to diagnose, treat, cure or
prevent any disease. 

INGREDIENT

Chaga Mushroom Extract, Ginger Root Extract,Organic Matcha Green Tea Extract, Turmeric and Chlorophyll

*The vegetable glycerin we use is derived from non-gmo palms and has a naturally sweet taste.

HOW TO USE

Shake well. Take 1ml per day. Place the liquid under the tongue and hold for 15-30 seconds before swallowing.

*Take only as directed. If you experience any adverse symptoms after use, please discontinue use and consult your doctor. This product is not intended for pregnant or lactating mothers.